---
Here we are, 9 days post amputation.
I think Chloe had another good day. She was being a pain in the butt, licking the air a bunch tonight, and panting a bit. She is resting fine now, and the licking and panting is an old occasional habit of hers, so I'm hoping that is all it was. Looking, listening, worried that I'm missing a sign
She must have been feeling strong today – Joe reports that he walked away halfway thru changing our sheets and she jumped up on the bed in his absence! She's not allowed on our bed often, and it's pretty high off the ground. Naughty Bear!
She got some sunshine without the cone, but once she came back inside, she tried to lick her stitches. So, back on it went!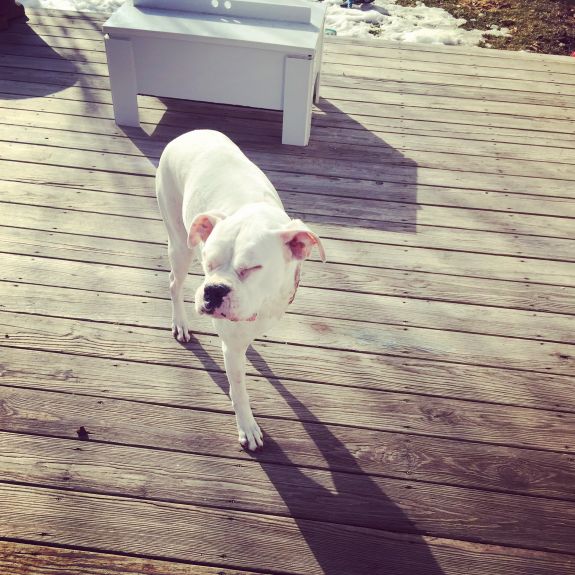 We are hanging in there. This evening felt like a challenge, so hoping for a better tomorrow.