Well, today's the day.
My husband Joe dropped Chloe off at the vet this morning at 7:15. Surgery was scheduled for 9 am, they said it would last about an hour and a half – so they should be wrapping up very soon. I'm anticipating a call from them around lunch time. I'm so nervous, even though I know they are professionals and I know she'll do great.
Here are a few pictures from the weekend.
It felt appropriate to snap a picture of the darn tumor that is giving our girl this adventure, so there it is. I've been calling it Hulk, due to the presence of that vein.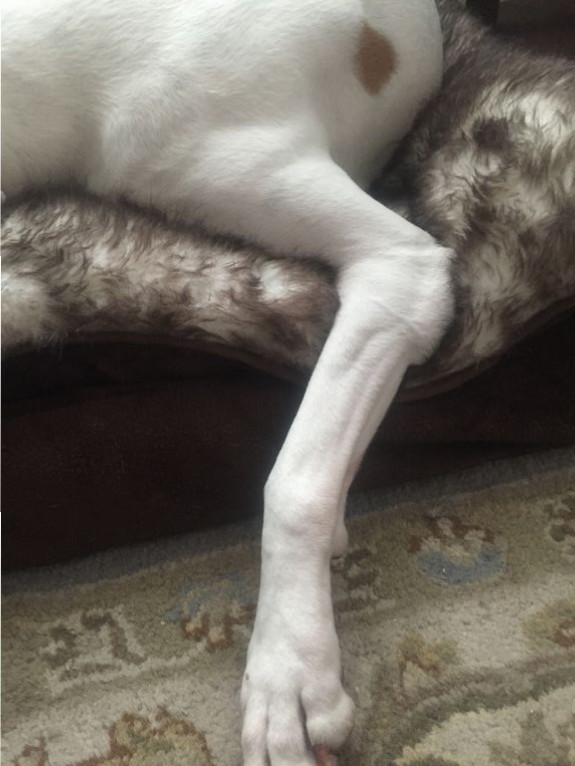 Jenson, relaxing and sleeping over the weekend. He's handling Chloe's absence very hard today. We have a baby monitor IP camera on him today and he's just beside himself without her. I desperately wish I could have brought him with me to work today, but sadly he's not allowed in my corporate office. I feel like he grows a few more grey hairs each time Chloe is away from him.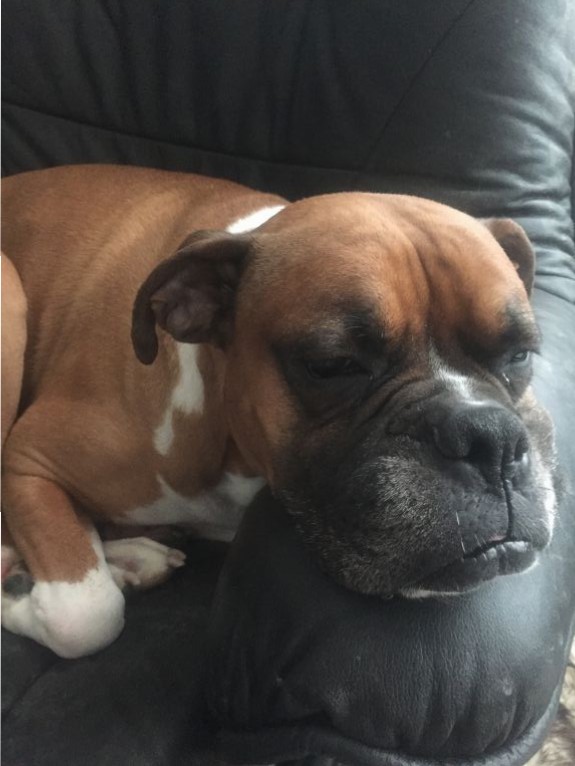 Our beautiful Bear, sleeping on her absolute favorite dog bed. We got this one at Costco a few months ago – it's the first dog bed that she would actually use! It's a nice memory foam base with a pillow top. The faux fur is a little over the top, but only the best for our dogs, right? 🙂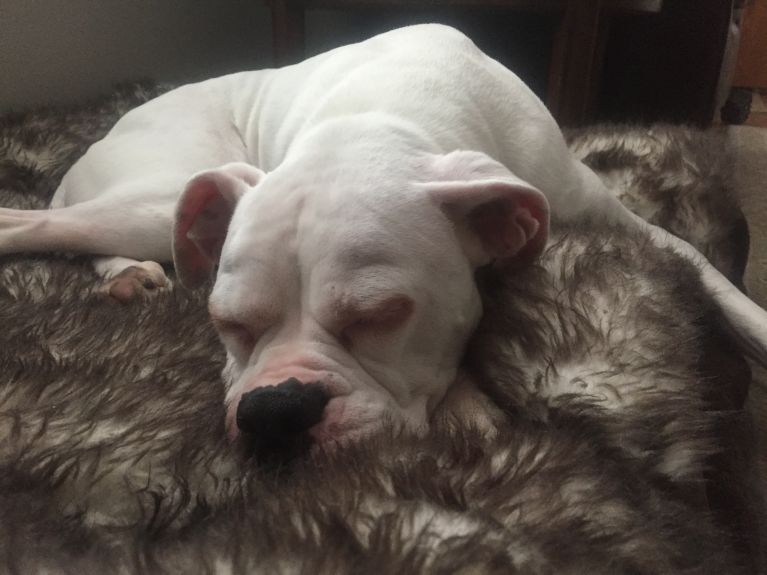 Chloe, another view, with the Hulk in view.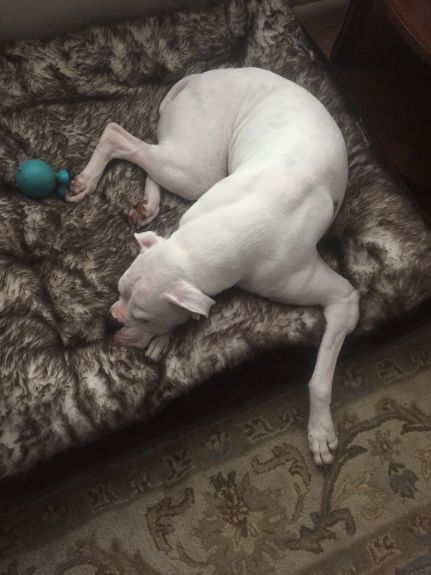 The yoga mats we purchased to use as rugs should be delivered this afternoon, and I think maybe the kids and I will decorate a t-shirt with some soft fabric paint tonight that Chloe can wear when she comes home. I've got a pretty flower stencil that I used to decorate a t-shirt for our daughter's first birthday, I think that would be perfect for our girl.
I searched on Instagram yesterday for #tripawds and discovered a huge community there! Lots of inspirational dogs on the #tripawds and #tripawdsofinstagram hashtags – and lots of inspirational pet parents. I'm very grateful for the resources on this community and elsewhere.