---
Chloe is 17 days post amputation and doing great! Her happy kidney bean nub wag is back in full force which is amazing! Such a great thing to see.
Her stitches were removed on Monday. She licked at that area tonight – my guess is that the little scabs are itchy. Experienced Tripawd parents, do I need to put the cone back on?
We are done with Rimadyl, and have a few more days left, tapering out the Gabapentin. She's been taking 1-2 Tramadol a day. She's been very comfortable!
She tried to sneak down the steps to our basement the other day. We aren't ready for that, but she seemed eager. I believe our harness should be here tomorrow so maybe after that.
We found a local place that does physical therapy for dogs, so we are going to make an appointment and hopefully get a reimbursement from the Tripawds foundation. I meant to bookmark it, but forgot – we want to make a wobble platform for her to work out at home.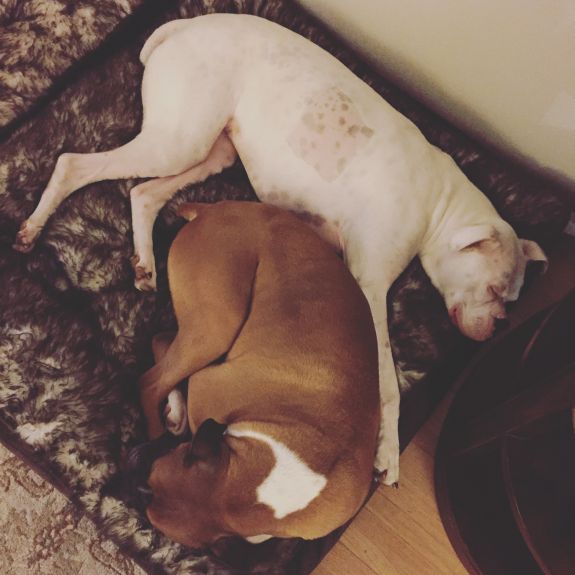 Things are just going really well. So proud of her strength and spirit!