It's a beautiful 56 degrees in Minneapolis today, and Chloe spent the morning laying outside in the sun! Feeling spoiled for February. (And nervous – I'm doing a Polar Plunge for the Special Olympics of Minnesota next weekend – I hope we still have ice on the lake!)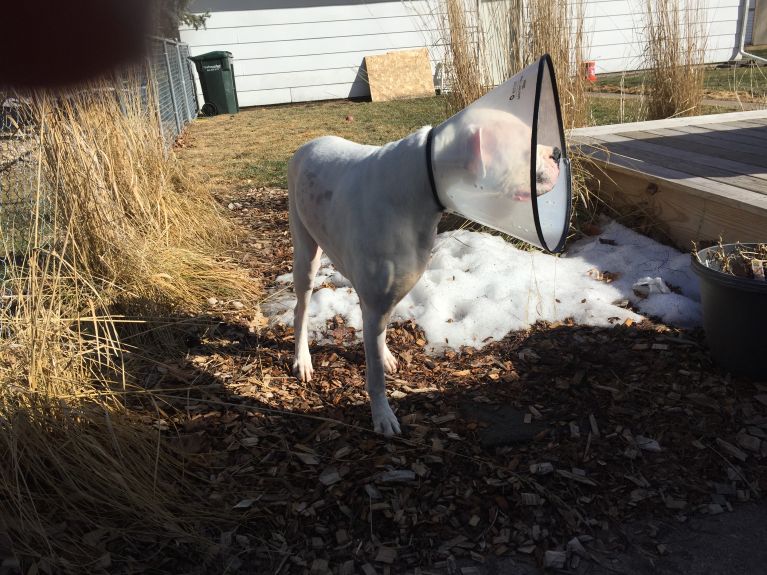 Chloe wanted to stand in my lap as soon as I sat down..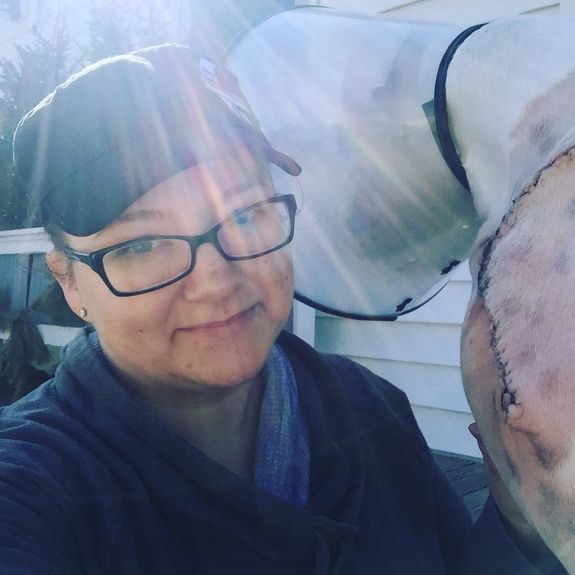 Expert at relaxation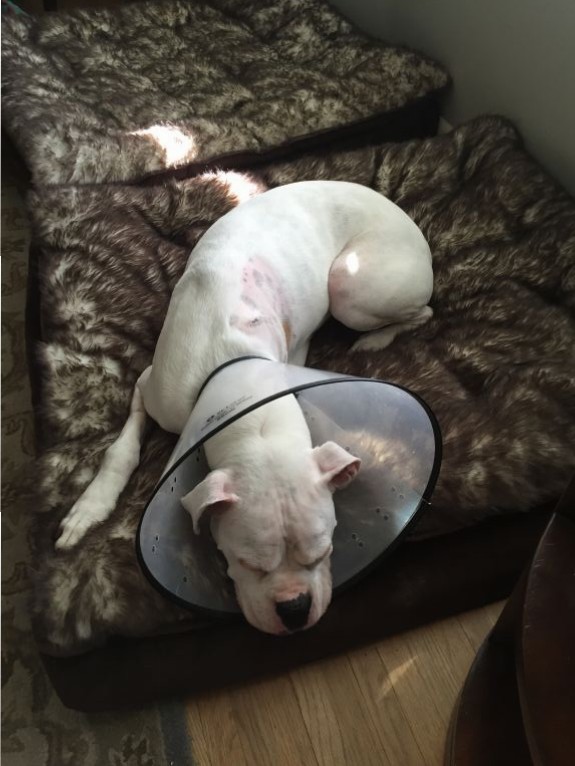 Have to give Chloe's fur-brother Jenson some love!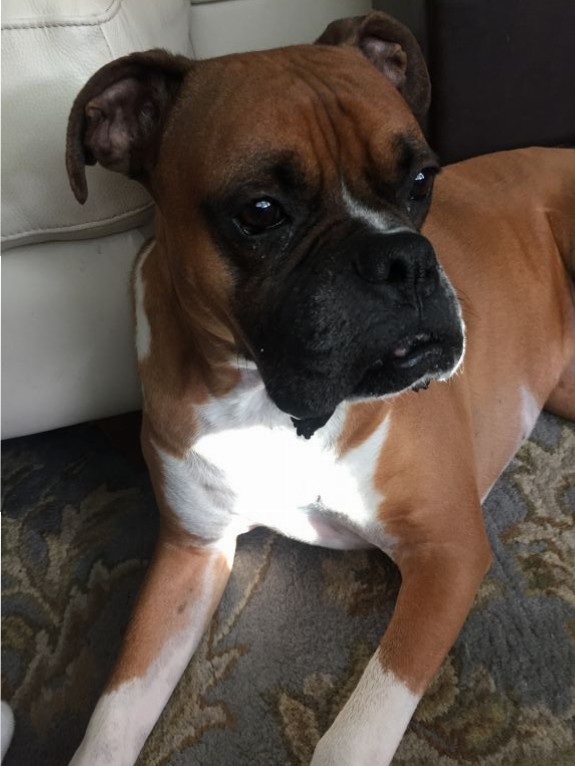 Mom, we hear something outside, and we need to BARK. Can we bark mom, can we?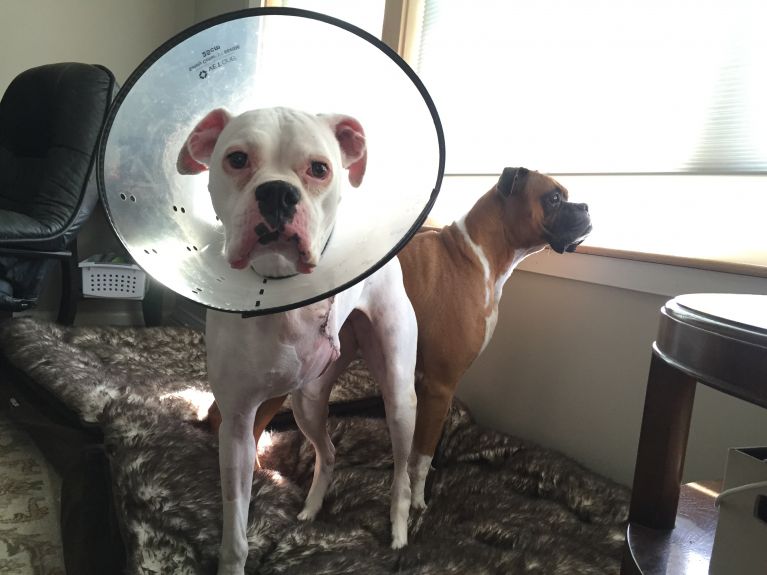 We are still largely the same. Nothing new or major to report. Chloe seems to be doing really well! We might try to leave her home alone tomorrow for two hours so we can take the kids to swimming lessons. We'll have to get creative with baby gates, but I think she might be ready as long as she can stay on our main level.